Inspiration: What To Do When Absolutely Nothing Seems To Be Going Right For You…
If you are one of those people for whom things are just not going the way that they want, or if you believe that things work out wonderfully well for everyone else EXCEPT for you, then you should take a moment to kick back, relax, and think about your situation in the following light: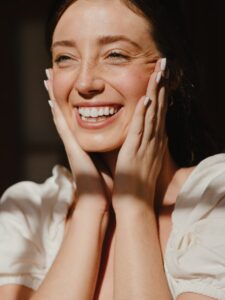 Inspiration: What To Do When Absolutely Nothing Seems To Be Going Right For You…
We have all been raised "in comparison" to other people throughout our lives. There is a perfect time to start school, finish college, get married, start a career, have children, etc., and then everything MUST be done in the same way for our children and their children after them.
The moment we realize that we are "behind" anyone or everyone else in the pursuit of a particular objective, a wave of anxiety and hopelessness washes over our lives.
Then, in desperation, we try everything in our power to achieve that objective, all the while being plagued by the fear that it will never come true for us… And what does that end up resulting in? The point is, it does not!
The more hopeless you are about something, the more vibrations of "wanting" you will send out into the universe. As a result, you will end up with more "wanting" and no "gaining."
I want you to keep in mind that evaluating the quality of your life based on how it stacks up against that of other people is almost never a good idea.
Your circumstances are very different from theirs, so strategies and things that are successful for them are not necessarily going to be applicable to you in the same way.
By worrying about why things are not working out for you in the same way, you CREATE a reality for that time; that those things or plans are not working for you.
It is all because you are defining your reality by comparing it with someone else. Some one else's reality does not have anything to do with your reality.
Inspiration: What To Do When Absolutely Nothing Seems To Be Going Right For You…
Here is a better way of thinking and putting things in perspective:
First and foremost, recognize completely how you have acqired this frame of thinking. Accept that you have been comparing your reality with others and that is not getting you anywhere… they have a completely different route in life than yours.
Appreciate yourself the way you are, love your surroundings and accept that things at present are precisely as they should be. Also, allow yourself to believe that you WILL succeed although not in EXACTLY the same way that you want to.
Perhaps God/Universe/Spirit wants to lead you down a different path, but you WILL get there. Trust that although things may or may not turn out to be the way that you want them to, they WILL turn out in a way that is best for you.
You have to be comfortable and non-judgemental for things to start working in the direction of your achievement. Set your OWN standards of success, and do not base your satisfaction on how things is working out for others.
Take action, but do not struggle to control each and every occurrence in your life. Try to do all that you can to put things right and then trust in God to take you to your goal.
You will be Happier, more secure and will have peace and love in your heart and best of all, eventually things will start going your way.
About Post Author