Elon Musk Buys Twitter App for 44 Billion USD, the greatest buy in the history of tech.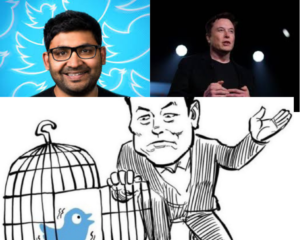 Elon Musk, CEO of Tesla Inc, has purchased the social media platform Twitter for a huge buyout bid valued at 44 billion USD. This is one of the huge steps for the billionaire to wield control over the most influential media platforms. The deal shows a striking agreement and a quick decision by Twitter. Each shareholder is to receive $54.20 in cash for each pair of stock owned by Twitter, a 38% premium over the price.
This is indeed a unique takeover in the history of technology and social media. Elon musk's goal is to create freedom of speech for its users and also to improve the features of the product by making its algorithms open source for a better user experience.
There is a need to maintain a level ground between freedom of speech and appealing content for their audience.
 Freedom to smear
hate speech
freedom to harass
In Elon musk's ‍speech on his Twitter page,
"Free speech is the bedrock of a functioning democracy, and Twitter is the digital town square where matters vital to the future of humanity are debated,"
"Twitter has tremendous potential—I look forward to working with the company and the community of users to unlock it."
Elon Musk gladly took to his Twitter page to celebrate the company's acceptance of his deal
This purchase has raised lots of controversy in the minds of the general public, which led some users to tweet their decisions on leaving the media platform.
There have been some trends on Twitter on these subject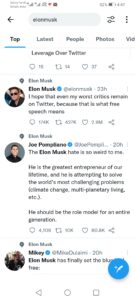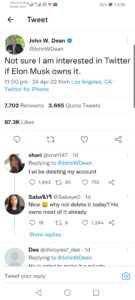 We hope to see a whole new phase of Twitter.
About Post Author