On New Year Eve 7 Farmers has been killed by Bandits.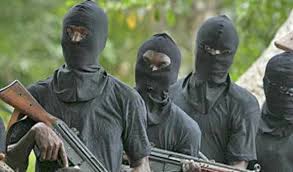 The Level of Insecurity rate in the North is really alarming, just  on the new year eve, 7 farmers were reported killed by bandits.
The incidence was reported to have occurred in Baban Rami in Mashegu Local Government  of Niger state. Bandits laid ambush on farmers who were going to harvest their produce and killed about 7 of the innocent farmers.
The inciden was confirmed by the Secretary of the state Government, Ahmed Matane. He confirmed over the phone to channels TV on saturday.
He said the incident occurred on new year's eve, that the bandits laid ambush on the innocent farmers who went on their normal duties to their farms to harvest their produce against the new year.
According to him, the bandits had initially required a ransom from the farmers before they would be allowed to harvest their produce, but the farmers refused to give in to their demands.
They seeked for aide from the vigilante group in the community to protect them from the attacks of the bandit. He further explained that on their harvest day, after they had done their harvest the driver who carried them went ahead of their harvest, but unfortunately the car got ambushed and about 7 of the farmers were killed.
This attacked came just a week after the district head of Madaka in Rafi Local Government Area of the state, Yau Idris was attacked by gunmen and killed on the spot days after he was abducted from his home by the same people.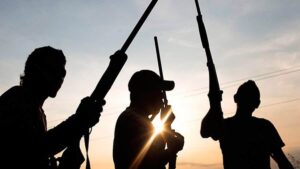 The current situation in the state is that farmers are so afraid of going to their farms to harvest their products due to the high rate of insecurity in the state.
READ ALSO: COVID'19: Over 50 Countries Rolled Out Campaign for Vaccines
About Post Author