Sex Party Saga In Kaduna, Government Demolish building meant to host alleged sex party.
The  Kaduna Government in a recent trailing sex Party saga in the state ordered the supposed building that was to be used for the sex party to be demolish.
The Owner of the building popular known as Asher Kings and Queens Restaurant is Aisha Mercy Yakubu is the wife of the PDP spoke person of the state.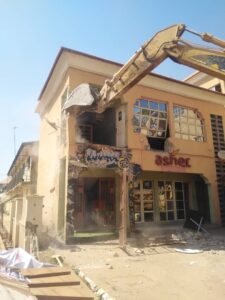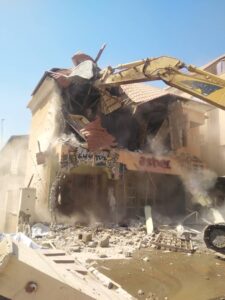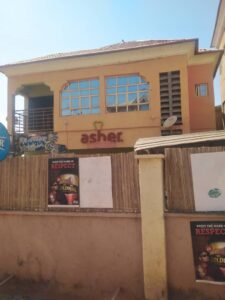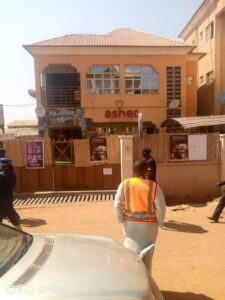 The Kaduna state Government on Tuesday made a U-turn on their previous statement, trying to justify the cause of the demolition of the building.
The Government said the building was brought down for its illegal status stressing that " checks on the government records revealed that the building which is housing the popular Asher restaurant had neither a valid title nor development permit".
The Kaduna State Urban Development and Planning Authority (KASUPDA), who were mandated to demolish the building by the state Government on the 31st of December 2020, accepted that the earlier publication they made on their twitter handle was inaccurate.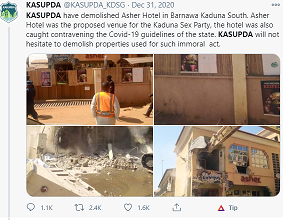 In an attempt to further justify the demolitions they did, Kaduna State Urban Development and Planning Authority (KASUPDA) on their twitter handle stated that the Governor, Nasir El-Rufai had ordered the arrest of all those involve in the alleged sex party saga and also directed them to demolish the alleged avenue for the sex party.
In a video Reno Omokri posted on his twitter handle, he called the said owner of the building that was demolished, Aisha Mercy Yakubu, and from his findings the lady stated she was been targeted by the State Government being that her husband is the PDP spoke person for the state, and that all the claims are false.
Reno Omokri offered to help raise funds for her to help her recuperate and pursue a law suit against the state Government.
READ ALSO: Village Head and 10 Bandits have been arrested in Niger State.
About Post Author