Security Threats as Boko Haram kills 7 Christians on Christmas eve.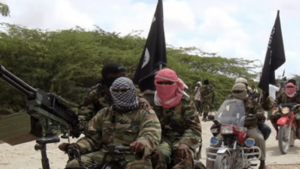 The high level of insecurity in the Northern parts of Nigeria is really alarming especially in the areas of Borno, Katsina etc.
There was a recent news of some school boys that were kidnapped from their school  in Kankara Government Science Secondary School in Katsina the very own state of the president of the Federal Republic of Nigeria, Muhammad Buhari.
This incident occurred while the President, Buhari was in the state.
Another trailing terror attack has been unleashed by the Boko Haram sect group who has been terrorising the country for years now. The incident occured in Pemi in Borno State, Pemi is predominantly a Christian village in Borno.
It has been gathered that security agencies in recent days had warned of an increased risk attack during the Christian holidays
On Thursday Night some fighters in trucks and motorcycles stormed Pemi village in Borno State and started shooting indiscriminately and also setting buildings on fire.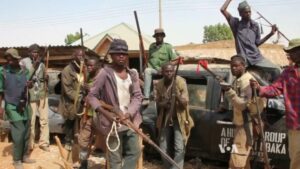 The terrorists killed 7(seven) people, burnt 10 homes and looted food supplies that were meant to be distributed to residents to celebrate Christmas.
The dead toll could rise has it is gathered that some villagers fled into nearby bushes during the attack to seek for safety and as at the time of the report some villagers were still unaccounted for.
Some of the assailants who drove from the group's nearby sambisa forest enclave, looted medical supplies from a hospital before setting the hospital on fire. They also burnt a church and kidnapped a catholic priest who is based in the vicinity.
In many States in Nigeria, communities have resorted to self-defense by organizing vigilante groups who work alongside police officers and the army.
Pemi is not so far from Chibok, as it is only 20 Kilometres from Chibok where Boko Haram also abducted more than 200 girls from their school 6(six) years ago.
Follow us on twitter for news updates!!!!
READ ALSO!!!!!!
About Post Author