Ugandan President Museveni win a sixth term as President.
---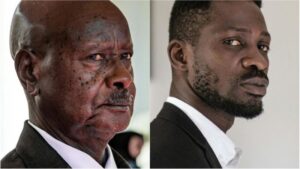 Ugandan President Museveni win a sixth term as president, extending his 35 years in office.
The 76-year-old won 58.6.% of the vote while his nearest rival Robert Kyagulanyi, known by his stage name Bobi Wine, took 34.8% of the votes, as reported by the  election commission.
In the passed few days all eyes have been on Uganda as the 38 year old singer Bobi Wine had take on 76 year old Yoweri Museveni the current president of uganda, who is seeking a 6th term after 35 years in power.
It was gathered that the Government had shut down all social media sites in the course of the elections and the opponent Bobi Wine, his driver and bodyguard had been arrested and some of his bodyguards had been killed ahead of the elections.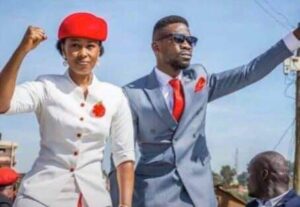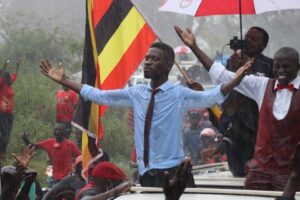 It is not accceptable by a majority of ugandans and his key opponent Bobi wine that the Ugandan President Museveni win a sixth term as president, been that his leadership is categorized a dictatorship kind of leadership.
The former Rebel leader who had taken over Uganda after Idi Amin have been president for 34 years and since ever after have been unwilling to concede authority to any other.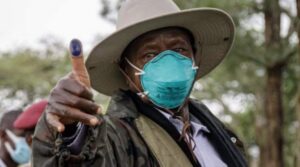 Following the turn of events in the elections, the Ugandan government has issued warrants for the arrest of Facebook Founder, Mark Zuckerberg and Twitter Founder, Jack Dorsey, on grounds of interference in its electoral process.
According to Makindye, the spokesperson, It doesn't end there, two high level military intelligence officers have been dispatched to make sure that Jack and Mark answer to their crimes in Uganda.
A government official corroborated the news that strict orders were given for the two tech giant founders to be arrested within 48 hours.
Read also: Female Professor Emerged as new VC at Yobe University
Former Air Marshall(Rtd), Nsikak Eduok reported dead by his doctors.
About Post Author