In Kano the Hisbah sect has arrested 53 teenagers for immoral acts.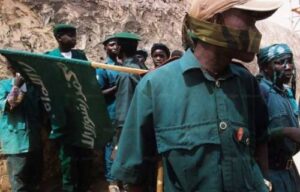 In a reported made available by the hisbah sect, they made it known that Hisbah arrested 53 teenagers for immoral acts.
Our men went around 10.00pm and arrested the 53 suspects for immoral acts, according to their Public Relation officer, Mallam Lawal Ibrahim.
The Kano Hisbah arrested 53 teenagers for immoral acts in kano city on Tuesday, and this was made known by the Kano State Hisbah Board's Public Relations Officer, who disclosed that the 53 teenagers were arrested on a tip-off from a source.
According to Mallam Lawal Ibrahim, the 53 teenagers were taken into custody on Tuesday night around 10pm at Lamido Crescent in Nassarawa Local Government Area of the state for selling hard drugs and intoxicants.
Among the 53 teenagers arrested by the Hisbah sect, 27 were males and 26 were females, all of whom are between the ages of 17-19.
According to him after the 53 Teenagers were arrested by the Hisbah, they were properly screened and it was discovered that all of them were first-time offenders, so they were counselled and handed over to their parents.
He further added that the commander General of the board, Harun Ibn-Sina had previously warned youths in the state to not venture into any lifestyle that may incriminate them.
READ ALSO:  In 2023 Elections, Igbo leaders are already demanding for the PDP and APC Presidential tickets.
FOLLOW US ON TWITTER FOR DAILY UPDATES!!!!
About Post Author