9 BEST WINTER TIRES FOR SUV
There are a variety of tires available for SUVs however, if you live in a colder area or you're driving during the winter season then you need to switch to winter tires for SUVs. 
The importance of winter tires cannot be overemphasized, from the grip to the flexibility that they provide. Winter tires are not like the regular all-season road tires, these tires are made to work in lower temperatures over wet and snow-covered roads.
Given the features of winter tires, it is certainly better to drive in cold weather with them as opposed to regular tires.
We'll be exploring several winter tire options in this article.
Winter Tires For Suv
Pirelli Scorpion Winter
The Pirelli Scorpion Winter is the first tire on our list. It is made by the company Pirelli and is part of the scorpion family.
It is designed to fit modern SUVs and is focused on the expensive segment. It gives the driver a sense of safety as it guarantees maximum stability and impeccable control in snow, wet, and dry conditions. Its braking, handling, and traction performance during the winter is excellent. There's a wide size range available
The Pirelli Scorpion winter tire also has a lower noise and rolling resistance and is a run-flat tire. Running flat tires provides greater control of the car in emergencies and allows you to continue driving safely even at a loss of inflation pressure.
The Pirelli Scorpion Winter is certified by many top brands in the world including Alfa Romeo, Alpina, Aston Martin, Audi, Bentley, BMW, Jaguar, Lamborghini, Landrover, and Maserati. 
With all the features mentioned, we can see why it is one of the best winter tires for SUVs.
Continental Viking Contact 7
The Continental Viking Contact 7 is a product from Continental and is designed to fit all SUVs. The traction and braking of this tire on icy roads are improved, likewise, the grip on all icy surfaces contributes to improving the driver's safety on the road. You won't have to keep sliding around when the roads are icy or slippery, the new Nordic compound gives you a good grip with the best performance in the winter season. The main features that contribute to the safety of the driver include:
Contiseal: Contiseal is a feature developed by Continental designed to seal a damaged tire tread. In the event of penetration by foreign and sharp objects like nails or glass, there is no need for you to immediately change the tires by the roadside, the holes from the puncture will remain sealed even if the object becomes dislodged. Contiseal is a viscous sealant layer, it is applied to the inside of the tire in the tread area. Contiseal seals 80% of all tire punctures and in turn reduces the risk of flat tires.
Contisilent: Contisilent is a noise reduction technology developed by Continental. It was made to reduce interior noise on all road surfaces. Contisilent tires are equipped with an inner tire absorber, a polyurethane foam attached to the inner surface of the tread area with an adhesive. 
SSR system: The SSR system is a run flat technology developed by Continental for low tires, it keeps the tires up to par with all standard rims available. The SSR principle is based on a self-supporting reinforced sidewall. In case of a puncture, the principle prevents the sidewall from being crushed between the rim and the road and also prevents the tire from slipping off the rim. 
Not having to move around with a spare tire means a weight reduction and this improves fuel efficiency. This is easily one of the best winter tires for SUVs available, not only does the Continental Viking Contact 7 improve safe driving it also improves fuel efficiency.
Michelin X Ice Snow
The Michelin X ice snow gives shorter ice and snow-stopping distances from the exceptional grip provided by having two kinds of full-depth 3D sipes. This results in an increased dew effect on snow and ice and long-lasting biting edges. Also features flex Ice 2.0 compound and Michelin Ever winter grip rubber inclusion for excellent winter braking. These additions will create micro-roughness on the tire surface for enhanced traction on snow and ice, giving extra grip in harsh conditions every winter.
The Michelin x ice snow tire offers better hydro planning performance than the previous models. The new aggressive winter tread design with an increased void ratio and v-shaped tread pattern provides increased resistance to hydro planning and enhanced snow, slush, and wet evacuation. 
The Michelin X ice snow tire lasts up to one additional winter, T The new tread design featuring interlocking 3D sipes, flex Ice 2.0 compound, and innovative ever-grip technology delivers long wear life providing tread block strength and optimizing the tire's contact with the road surface during acceleration, stopping, and cornering.
Winter Sottozero 3
The winter Sottozero is a Pirelli product, this winter tire is dedicated to premium vehicles. It was designed taking into account the evaluation of modern vehicles, to achieve maximum safety, control, and performance in all winter conditions.
A new compound and sipe design have been used introducing the latest technological features. The winter Sottozero 3 are also run-flat tires. This tire just like the Pirelli Scorpion Winter is certified by a variety of top-notch brands including Alfa Romeo, Audi, Bentley, BMW, Jaguar, Lamborghini, Maserati, and Mercedes.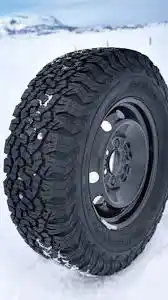 Winter Contact Ts 860
The winter contact TS 860 is a Continental product. This tire has maximum traction silica compound of ingredients. These ingredients help the tire to stay flexible in cold weather, this means that the braking power is efficient on wet, dry, and snow-covered roads. 
This compound is known as cool chili. The snow curve + technology improves cornering on snow-covered roads. The liquid layer drainage reduces the braking distance on snow-covered and icy roads.
Michelin Pilot Alpin 5 Suv
The Michelin Pilot Alpin 5 SUV winter tire features an innovative functional central groove that increases the resistance to aquaplaning giving you high levels of traction and reactivity to prevent you from getting stuck regardless of the weather conditions. Another important feature of the Michelin Pilot Alpin 5 SUV is the sidewall, reinforced casting, and robustness made to meet the specifications of the SUV owner.
Bridgestone Blizzak Ws90
The Bridgestone Blizzak WS90 is a Bridgestone product, the blizzak WS90 has multicellular technology and an improved tread pattern that moves your wet, snowy, and icy performance to the next level.
Cooper Evolution Winter
The Cooper Evolution winter tire is made by Cooper Tires. It is designed to plow through packed snow for your daily commute. Its table design provides maximum traction in the toughest conditions, turning rough drives into easy movements. These are its features:
Cooper Evolution Stud pin cable: These are strategically placed pin holes and allow you to add studs for extra traction and braking capability on ice.
Greater grip: Multi-angled corrugated siping and this means lots of biting edges in every direction for traction during straight movements and turns.
Snow groove technology: It traps snow for greater snow traction, handling, and braking power.
The sawtooth center rib of the tire gives wide contact with the road for excellent control.
General Altimax Artic 12
The General Altimax Artic 12 is a studdable winter tire for SUVs. It is developed with innovative compound and tread pattern technologies for superior traction on wet, snow, and ice-covered roads, This tire carries the 3-peak mountain snowflake symbol, this symbol is for severe weather conditions. 
Its benefits include Excellent grip in low temperatures, reliable braking on wet snow and ice-covered roads, superb steering response and dry handling, long-lasting treadwear, and the 3-peak mountain snowflake and studdable capability.
CONCLUSION
These are the best winter tires in the market for SUV cars, however, if you're considering high-end options then you should consider all Michelin, Pirelli, and Continental options in this article.
About Post Author