Police Storms a town meeting in Enugu and Kills Monarch.
---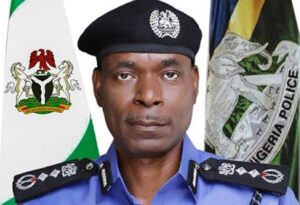 According to reports gathered the police was escorted to the town hall by three natives of the Oruku community in Nkanu East Local Government Area, Enugu, identified as Emmanuel Nwobodo, Onyema Edeh and Sunday Onunze. The Police men were in mufti and carried AK-47 guns.
They drove into the meeting ground with SUV and a Sienna, as they alighted from the vehicles they sorted to see the monarch and were ushered in by the three natives they had come with.
The source said the traditional ruler was the one presiding over the meeting and as the policemen came in, pointed at him in front of the town hall, and immediately the policemen shot at the monarch on his thighs and he fell down and was heavily bleeding.
There was alot of chaos in the meeting ground immediately the incident occured and everybody in the hall ran for safety as the armed men started shooting in every directions. In the midst of the confusion the policemen made attempts to arrest some persons in the meeting ground.
It was reported that the traditional ruler who was recently elected to office by his community on 26, December 2019, bled to death even before medical attentions could have been arranged.
A source reported that the policemen tried taking the monarch to the Enugu State Teaching Hospital, Parklane, when they notice that the man was dying, but were refused admittance by the hospital, due to insufficient bed space. They were referred to another hospital, Orthopaedic Hospital, Enugu, but on getting to the hospital, the man was announced dead by the doctors. The corpse was deposited at the mortuary.
A former chairman of the Local Government who hails from the community, Ejike Ani confirmed the incident and expressed total sadness and shock at the police brutality on innocent civillians. He said it was totally unacceptable and called for the arrest of the policemen who participated in the murder.
Youths in the community protested over the incident and several vehicles and houses have been burnt by the protesting youths seeking for justice against the brutal murder of their traditional ruler, Igwe Emmanuel Mba.
About Post Author