Two men are found guilty of man slaughter as 39 Vietnamese migrants were found dead in the back of their truck.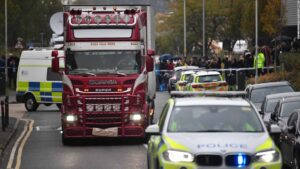 A UK court has found two men guilty and convicted for the deaths of 39 Vietnamese migrants, who were found dead in the refrigerated container of a truck in Essex, England in October 2019.
This two men who were convicted, joined four others who pleaded guilty before the trial.
A total of 39 Vietnamese migrants, including men, women and children, aged between 15 and 44 were found dead on 22 October 2019, having suffocated from lack of oxygen.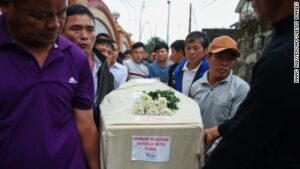 The back of refrigerated truck where there were found was an air-tight truck container, and reports has it that there have been there for over 11 hours without oxygen and their death was as a result of oxygen starvation.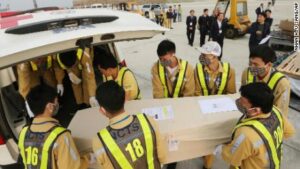 They did try to escape escape from the container but attempts failed, and some were able to leave their last words to their families o their mobile phones when they knew their situation was hopeless, according to Russell Tyner of the CPS Organised Crime Division.
About Post Author