THE FUTURE OF JOBS: DO YOU HAVE TO LEAVE YOUR 9 TO 5 JOB FOR FEW HOURS OF REMOTE WORKING?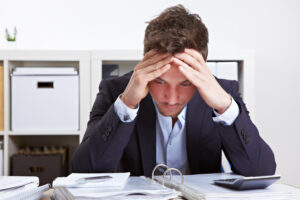 Being born at a millennial age comes with a lot of challenges and you might be confused about taking the best decisions most times. A clear example of that could be considering leaving your 9 to 5 job for a few hours of remote working weekly.
If you're in that category, you should know that you're not alone. Especially when the economy of your country isn't favorable and there's too much competition for the already diminishing available number of office jobs.
It is no longer news that the world economy is fast changing from the Job Economy to the Digital Skill Economy. It implies that whatever skills you have, it has to be digitally inclined. And if it's a manual skill, you have to digitally optimize it.
If you're someone with a well-paid job or fat and a pretty nice salary, and able to battle all or almost all your financial challenges, living a comfortable life, then answering the question of if you would like to leave your 9 to 5 job for few hours of remote working weekly, could be a no-no.
On the other side of the coin, if you're not earning quite enough for the services you render at your 9 to 5 workplace and you're suffering some financial constraints, then this might be a yes option for you!
In this post, you're going to discover all the pros and cons and fully understand the nitty-gritty of remote working (freelancing) at home. You are going to see the necessary steps you will have to take if you're considering leaving your 9 to 5 job for freelancing. Especially if your goal is to minimize work hours and get yourself more time for family, friends, travel, and fun.
And if you're a 9 to 5 worker who's on the lookout for something extra you can do to add to your income and you're considering freelancing, then stay right here because this post is for you!
The first thing you would like to know is that there is no easy way to making money online. That something is SIMPLE doesn't make it EASY. It could be "simple" because there's a PROCESS to follow. Executing each step in the process requires some level of dedication, diligence, and hard work. You would agree that THAT is not always an easy thing to do.
Do you remember when you had to sit for your college final exams? Was it an EASY thing to do? But because you followed the "process", it might have been SIMPLE for you.
The same thing applies here. If you're considering leaving your 9 to 5 job and starting freelancing or combining both, then it is pertinent you know that – it is not always easy when you're just starting out.
The pandemic has placed restrictions on movement and it is no new news that most workers now work remotely. And instead of showing up at the office every morning, many have now taken advantage of the opportunity of working from any corner of their home, from the restaurant, beach, or just anywhere an internet connection is possible.
Leaving your 9 to 5 job or combining it with freelancing entails earning money by contracting your work to different companies without necessarily being tied down to a specific firm. This gives you the chance of working remotely while contributing to multiple clients at once.
Research shows that freelancers represent about 35% of the global workforce and with a total workforce of around 5.5 billion, there are about 1.1 billion freelancers around the world.
75% of freelancers say that they wouldn't trade their freelancing job for other types of work and 55% of freelancers have other full-time jobs.
In Western Africa alone, the number of freelancers has increased by 65%, and in Nigeria, there are over 7.5 million freelancers.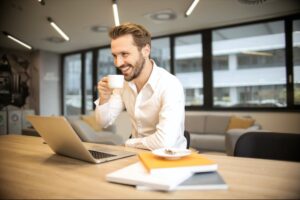 If you're considering leaving your 9 to 5 job for freelancing or combining both, then you should know about these benefits.
You can work anywhere and anytime.
You will have extra time for family and friends.
Your health will stay stronger.
There is no dress code at home.
There is no commute and so you won't have to spend money on regular transportation to any office.
In a nutshell, you should also know that there are challenges you are going to have to overcome especially when starting out. The life of a freelancer, as we said earlier, isn't always juicy as it seems. It has its share of bumps on the road. Staying motivated is not always easy when you don't have teammates. But if you're used to pulling down the mountain alone, then getting yourself motivated shouldn't be too much of a problem for you.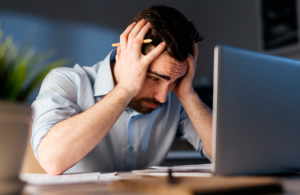 These are a few of the problems you might likely encounter from your clients along your journey, and they might be some pet peeves for you.
As a freelancer, you are often at the mercy of your clients, and being able to manage your client's excesses peacefully shows some good interpersonal management skills and adds to your good reviews and work ethics. Regardless, some clients might still be a great pain in the ass and you must leave them off the face of the Earth, and move on with your business.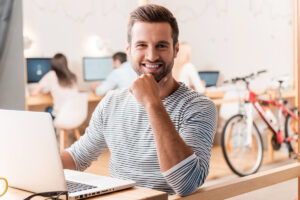 When starting out, you would like to discover what services you can offer, and try acquiring the required skill(s) If you don't have them already. Then you can sign up to freelancing sites like Upwork, freelancer.com, Fiverr, and many others.
You will like to be the numero uno guy for the job and that requires a lot of dedication and diligence in what you do.
In conclusion, freelancing comes with more benefits than demerits and you could be lucky enough to jump in on a smooth ride. But note that because June flushed with cash doesn't imply that July will roll out all "stewy".
Whatever it is, the challenges that accompany freelancing can be overcome with a dedication to work, passion, and commitment.
Just to add, in whatever you do, make money. It's not the end, but it's the means to an end. And if your 9 to 5 job isn't paying much of the bills, then you should consider leaving or combining it with freelancing.
About Post Author