Let's give you a little background of the popular covid '19 pandemic which had set the world on standstill, great news has a vaccine is finally discovered for this dangerous Pandemic disease.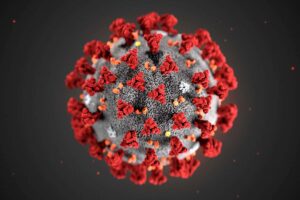 The popular Covid '19 pandemic virus is actually a large family of viruses that can cause several ailments ranging from the common cold to more serious sickness such as Acute Respiratory Syndrome (SARS-CoV).
The novel coronavirus newly discovered which sent the world on rampage is the  new strain that has not been previously identified in humans.
It is good to know that Coronaviruses are zoonotic, implying that they can be transmitted between animals and people.
Investigations found out that (SARS-CoV) was transmitted from civet cats to humans and (MERS-CoV) from dromedary camels to humans. Several known coronaviruses are circulating in animals that have not yet infected humans.
The most Common signs that you have been infected include respiratory symptoms, fever, cough, shortness of breath and breathing difficulties. In more severe cases, infection can cause pneumonia, severe acute respiratory syndrome, kidney failure which may even result to death.
The first novel strain of the coronavirus (SARS-CoV-2) was first discovered in December 2019 in Wuhan, a city in China's Hubei province with a population of 11 million, after an outbreak of pneumonia without an obvious cause. Later on in March 2020 there was an outbreak of the virus which later spread to over 200 countries and territories across the globe, and had been classified a  pandemic by the World Health Organization (WHO) on 11 March 2020.
On  30 November 2020, there was a record of over 62,195,274 laboratory-confirmed cases of coronavirus disease 2019 (COVID-19) infection globally, with 1,453,355 reported deaths. The number of cases and deaths outside of China overtook those within the country on 16 March 2020.
As of 29 November 2020, there have been 1,617,327 confirmed cases of the virus in the UK and 58,245 of these have died (in all settings, within 28 days of the test).
Standard recommendations to prevent infection spread include regular hand washing, covering mouth and nose when coughing and sneezing, thoroughly cooking meat and eggs. Avoid close contact with anyone showing symptoms of respiratory illness such as coughing and sneezing.
The United Kingdom has become the first Western nation to authorize a Covid-19 Vaccine, a landmark moment in the coronavirus pandemic that paves the way for the first doses to be rolled out across the country next week.
"Help is on the way," Health Secretary Matt Hancock announced Wednesday morning, after UK regulators granted emergency authorization for a vaccine made by US pharmaceutical giant Pfizer and its German partner BioNTech.
A final analysis of the Phase 3 trial of the vaccine shows it was 95% effective in preventing infections, even in older adults, and caused no serious safety concerns, Pfizer said last month.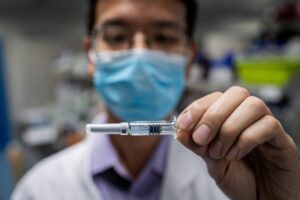 The announcement means the UK has vaulted past the United States and European Union in the race to approve a vaccine, months into a pandemic that has killed almost 1.5 million people worldwide.
"We believe it is really the start of the end of the pandemic," BioNTech CEO Ugur Sahin told CNN in an exclusive interview on Wednesday. Pfizer CEO Albert Bourla hailed the emergency authorization as "a historic moment in the fight against Covid-19."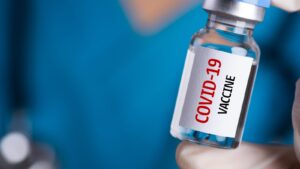 The UK has ordered 40 million doses of the vaccine — enough to vaccinate 20 million people. Hancock told the BBC that an initial 800,000 doses would be delivered from Pfizer's facilities in Belgium to the UK next week, and "many millions" more before the end of the year.
About Post Author