Some Tips and Tricks In Property Investment
There are Some Tips and Tricks In Property Investment, and it's important to take note of these points to help you grow in these field.
Property investing offers a lot of potential benefits, and it can help you build up a large fortune, in time of course. Investing in real estate does come with a risk, and nobody can promise that everything will work out well and that you'll end up with more money.
Less risky than shares, property investment attracts many people and has two major benefits : the tax advantages from negative gearing and the capital growth.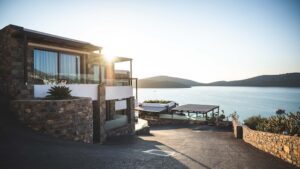 When it comes to Investing In Real Estate, the term "negative gearing" refers to a situation in which the annual "rent" paid on the property is lower than the total of the interest paid on the loan as well as the expenses paid for the upkeep of the property.
Doing this brings benefits from taxes and the most essential thing is the interest on your mortgage.
The increase in the value of your properties results in capital growth, which is an increase in the amount of money you make. This is not assured because there is no assurance that the value of a property will go up in the foreseeable future.
Finance: Some Tips & Tricks In Property Investment
If you are interested in beginning to invest in real estate, you are not required to begin by purchasing a property in the same location in which you intend to make your primary residence.
You might, for instance, decide to purchase an apartment that you intend to subsequently put up for rent. In addition, if you invest in real estate in a location that you are not intending to occupy, you can eliminate some of the stress and emotion associated with deciding what and where to purchase.
After you've made the decision to invest in real estate, deciding where to make your purchase is one of the first things you should think about. It is recommended that you make an effort to purchase real estate in a developing neighborhood that offers everything a tenant may be seeking for, including shops, transportation and recreational activities.
Another helpful piece of advice if you plan on renting is to select an apartment rather than a house because apartments are simpler to maintain and a significant portion of the costs associated with renting an apartment are shared with the other tenants.
A risk in property investing is that the value of the property you bought may decline, and you may be compelled to sell the property quickly, therefore consider this while buying and try to pick an area where you know you can always sell the property with no efforts.
And as a final piece of advice regarding buying and renting out a property, you should inquire a little bit about the history of tenancy in the neighborhood before you actually invest in property there. For example, you should find out if there are many tenants and if there are times when the apartments aren't occupied.
After you have completed the real estate investment in a property that will be rented, you will be able to pay your "rent" for the loan from the bank, if you have obtained one. When the "rent" has been paid in full, you will no longer be negatively geared but will be positively geared instead.
In this way, you have made your investment in real estate profitable in its own right. You will no longer qualify for the tax benefits associated with being negatively geared, but you should still be able to turn a profit on the investment.
If you want to get into real estate investment but you don't think you have the time to manage and take care of everything, you can hire a property manager.
The charge for such a thing is somewhere in the neighborhood of 5% of the profits, but it has many benefits, you save a lot of time, and you will benefit from the expertise and experience that property managers have in this field.
Because they work with rentals and tenants on a regular basis, these people have a wealth of knowledge regarding this topic.
You also need to make an effort to remain current with the changes that take place in the legal framework governing property investment and the taxation of property investment.
These are the basic things you need know about property investing, if you want to start investing into property.
About Post Author