Starting a business may be difficult since there are many obstacles, unknowns, and duties involved. However, it is feasible to manage the stress and create a prosperous endeavor by adhering to business startup advice, careful preparation, dedication, and assistance
The primary goal of a business is to turn a profit by offering products or services that satisfy the needs and desires of consumers. Businesses also frequently aim to add value for their stakeholders, which can include the community in which they operate as well as its workers and stockholder.
16 Excellent StartUp Advice You Need To Know Before Opening A Business
Beginning a business is a journey that calls for commitment, resiliency, and ongoing education. Planning and preparation are crucial when starting a new business. Here are some crucial first-step suggestions that everyone beginning a business should take into account:
Market Research: Conducting extensive market research to understand your target audience, competition, and industry trends is the first and most crucial startup advice you should take note of. To understand your target market, competition, and market trends, validate your company concept and carry out extensive market research.
Business Plan: As is sometimes remarked, failure to plan is planning to fail. Describe your objectives, target market, marketing strategy, financial predictions, and operational plan in a thorough business plan.
Make a thorough business plan describing your objectives, plans, budget, and marketing strategy.
Legal Structure and Registration: New business startups frequently overlook this startup advice. Select the right legal structure for your company (such as a corporation, LLC, or sole proprietorship) and get the required licenses and registrations.
Register the Business: File a registration form with the appropriate government agencies and get any necessary licenses and permissions. This provides your consumers with a feeling of security while also making your business stand out.
Finances and Budgeting: This crucial startup advice influences the overall appearance of your company. Organize your finances, including your accounting and budgeting procedures, and get enough money for your

business

. 
Decide how you will get money for your company, whether it be from personal savings, loans, investments, or other means. Set up accounting systems to keep track of money and guarantee that legal requirements for employment and tax compliance are met.
Establish Operations: Choose a site for your company, buy goods and equipment, and establish effective operating procedures. Make the appropriate location choice. Consider whether this location is appropriate for your business. Does the area contain the amenities required?
Create a Powerful Team: You can't possibly do everything. Employers who can contribute to the success of your company should be sought out and hired, if necessary.
Hire motivated, talented workers who can support the growth of your company and who share your vision.
Focus on Customer Value: To draw and keep customers, understand their demands, and offer a special value proposition. This advice for getting started is crucial. Profit is the goal of any firm, but provide your clients something worthwhile in exchange for their money.
Branding and marketing: One of the most important tools for expanding a firm is branding.  To draw clients and raise awareness of your goods or services, build a strong brand identity and marketing plan. Have a solid and distinctive brand name and voice.
Effective Marketing Strategy: Create a marketing strategy to advertise your company through social media, digital marketing, and other appropriate platforms.
client input and Adaptation: Pay attention to client input and be ready to make necessary adjustments to your goods or services.
Networking and Partnerships: To broaden your business network, meet people in your sector, go to events, and look for new partners.
Manage hazards: Recognize possible hazards and put backup plans in place to help them be mitigated.
Time Management: Set realistic deadlines, prioritize your work, and use your time wisely.
Compliance and Regulations: Ensure compliance by being knowledgeable on the legal and regulatory standards that apply to your company.
Begin Your Business and Continue to Monitor Its Performance: Begin Your Business and Continue to Monitor Its Performance to Identify Improvement Areas and Adapt to Changing Market Conditions.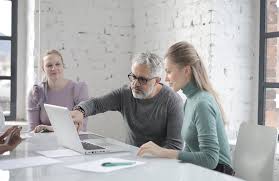 Do StartUp Advice Matter?
Business startup advice may be quite helpful in growing your company by offering you direction and tactics to enhance many facets of your operations. What can you do to benefit from business advice?
Enhanced Efficiency: Initial You may use tips to discover inefficient areas in your company and to offer ideas for streamlining operations, cutting waste, and allocating resources more effectively.
Better Decision Making: Business startup advice provides you insights into industry best practices, market trends, and consumer behavior, enabling you to make well-informed choices.
Customer Satisfaction: Putting customer-centric advice into practice may result in better customer service and satisfaction, which can then lead to customer loyalty and helpful word-of-mouth recommendations.
Financial Management: Budgeting and financial planning advice will help you take better control of your money and make sure you have enough to spend on business expansion prospects.
Competitive Advantage: Business advice may help you come up with creative concepts and methods that will provide you an advantage over rivals in the marketplace.
Employee Motivation: Leadership and employee management advice may increase productivity and morale among staff members, resulting in a more enthusiastic and engaged workforce.
Risk Mitigation: Avoiding possible traps and navigating uncertainties may be made easier by following risk management advice and learning from others' experiences.
Marketing and branding: Business advice frequently includes marketing tactics to increase brand recognition, draw in new clients, and broaden your market.
Adaptation to Change:startup Advice may help you adjust to changing client tastes, market conditions, and technological improvements so that your company stays robust and relevant.
Long-term Growth: By including pertinent advice in your business plan, you create the road for long-term success and sustainable growth.
Conclusion
Though business advice might be helpful, it's important to consider how each piece of advice applies to your particular business setting and objectives. Adjust the recommendations to your situation, and constantly keep an eye on the outcomes to determine what works best for your company. It might also be helpful to get suggestions from professionals or business owners with expertise.
About Post Author