4 Instances In Using A Real Estate Broker To Sell Your Home
How do you determine whether or not you should sell your home (or land, farm, ranch, etc.) on your own or work with a Real Estate Broker? There are benefits and drawbacks associated with each strategy.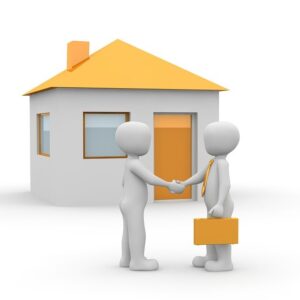 Let's take a look at some of the major highs and lows in this situation. It is up to you alone to determine which strategy offers the greatest number of benefits given the circumstances of your scenario.
Why go FSBO?
For purchasers, the term "for sale by owner" (often abbreviated as "FSBO") indicates that you are not working with a real estate agent to represent you.
When you sell the property, going the for-sale-by-owner route can save you thousands of dollars in broker commissions. This is the primary benefit of taking this route. Even while this may seem like common sense, the cost savings are really real.
One disadvantage of selling your home on your own is that marketing and showing off the property will take up more of your time. (You will need to prepare your property for sale in either scenario, but that is a subject for another discussion.)
In addition to this, you should be knowledgeable about the method that is used to sell real estate in your region of the country. You don't need to be an expert; all you need to do is make sure you have an understanding of the items that you must normally deal with in a real estate sales transaction.
Additionally, it is essential to have access to the people who can assist you in achieving your goals. Some examples of this would be a lender who is willing to qualify your prospective purchasers, a person or firm who is qualified to close your sales transaction and someone who is qualified to set out the sales contract.
Thankfully, there are a variety of lenders and settlement offices who are eager to collaborate directly with the principals involved in a transaction. Other online sales contracts allow you to fill in the blanks, but these are only for the bold and ideally extremely experienced.
What are the benefits of using a broker?
Does the topic that was just presented make you feel more uneasy as opposed to awake, thoughtful, and excited? If this is the case, you should consult with a real estate broker about selling your home on your behalf.
4 Instances In Using A Real Estate Broker To Sell Your Home
The following are some additional scenarios in which you could find it beneficial to work with a broker:
1. A lack of experience in the real estate market
Hiring a broker could be the best option for you if you do not have a lot of previous experience in buying and selling homes.
2. Conditions in the Area
Are you aware of the specific challenges posed by the geographical location? If you had previously bought and sold a property in Rivers State, which has issues with termites and mosquitoes, and you are now going to sell the one home you have owned, which has potential issues with water and other plumbing issues, you may probably want to work with a broker.
3. Time, Time, and More Time
If the work you do brings in a good income for you and your family but requires a significant amount of your time, this point applies to you as well.
4. If you have no idea how you would go about marketing your home using the Internet, magazines, newspapers, bulletin boards, brochures, signs, word-of-mouth, etc., a broker can get you the marketing exposure you need to sell your home.
Is This Your Best Option?
There is no "best" option available. The question of what is ideal for you can be answered only by you.
This comparison of the benefits and drawbacks, it is hoped, will get your creative juices going healthily. I'm crossing my fingers that your sale goes swimmingly.
About Post Author