Finance: 5 Steps To Researching a Stock Trade Before Investing
After you have determined what phase of the economic cycle the economy is in at the moment, you may begin conducting research to find a suitable trade. It is in everyone's best interest to have some kind of procedure in place that will be utilized prior to EACH deal. To assist you in getting started, here is a straightforward formula consisting of five steps.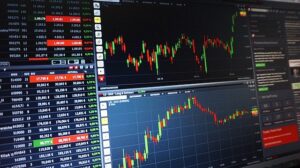 Finance: 5 Steps To Researching a Stock Trade Before Investing
The following are the 5 Steps to Investing Online:
1. Look(Find) a stock.
This is the phase in stock trading that is simultaneously the most evident and the most complex. Time of year is a decent rule of thumb to consider considering the fact that there are well over 10,000 equities to trade.
It might be prudent to explore investing in equities that have a history of making runs, or slides, depending on your outlook, around this time of the year.
2. Fundamental Analysis
Although there are many short-term traders who could disagree with the necessity of performing ANY Fundamental Analysis, it is important to be aware of the chart patterns from the past and the news pertaining to the company. Earnings season is a good illustration of this.
Caution is in order if you intend to play the upside of a stock that has fallen short of its earnings target for the past three consecutive quarters, as doing so could be risky.
3. Technical Analysis
At this point, the signs start to become relevant. Stochastics, the Moving Average Convergence Divergence (MACD), volume, moving averages, the Relative Strength Index (RSI), the Commodity Channel Index (CCI), support levels, and resistance levels, together with the rest of the technical indicators.
Where you receive your education might have an impact on whether you choose lagging or leading indicators for your sample of indicators.
When you are just starting out, it is important to keep things as simple as possible; using an excessive number of indicators might be a fast track to incurring large losses.
First, you should become quite familiar utilizing one or two indications. If you educate yourself on their nuances, you'll be in a better position to conduct profitable trades.
4. Do what you think is best.
As soon as you have a few stock trades under your belt, you should begin handling them in the appropriate manner. If the trade is intended to be conducted over a short period of time, be on the lookout for an exit signal.
If you are engaging in a swing trade, you should keep an eye out for indicators that indicate the trend is changing. If you are planning on holding onto the stock for an extended period of time, be sure to conduct stock checks on a weekly or monthly basis.
Make the most of this period by staying current on the news, determining your price objectives, establishing your stop losses, and monitoring other stocks that you might be interested in owning as well.
5. The Big Picture
According to an old proverb, the same goes for ships: they all rise and fall with the tide. The odds are stacked in your favor if you have knowledge of which industries are seeing growth.
For instance, if you are bullish (have an expectation that the price will increase) on an oil stock and the majority of stocks in the oil sector are increasing, then it is quite likely that you are on the winning side of the trade.
You may receive the education you need by using one of the many trading platforms that will provide you access to information pertaining to the entire industry.
About Post Author