Should You Switch Careers? Some Points To Consider.
Should You Switch Careers? Some Points To Consider because your Current Job Is Not Guaranteed To Be Permanent.
Executive search firms frequently come in contact with people who have made the decision to change their careers.
There was a time when you picked your profession (career) and remained in it until you retired, and many people still choose to live their lives in this manner.
On the other hand, a growing number of people are electing to forego their top option in favour of trying something completely different.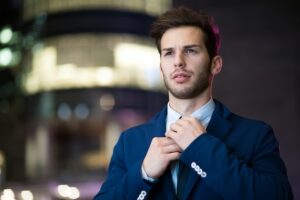 It is a move to a new nation or an exploration of a new skill for many people, but for others, it is transferring the skills they currently have to a new industry.
Should You Switch Careers? Some Points To Consider.
Can you persuade an executive search firm that changing careers is the right decision for you, given that you are taking the plunge and making the switch? How do you show that you haven't lost any of your abilities even if you've been sick?
Changing one's line of work requires a lot of courage. It may have an impact on your income, the number of hours you work, and even the location of your home.
It is not a choice that most people make on the spur of the moment, and it is one that is evaluated differently by each individual.
If you decide to take a hiatus from your profession to pursue other interests, such as traveling or furthering your education, you should be prepared to translate the valuable skills you gained during that time into constructive ways that you can offer to your new employer.
Executive search services actively seek out individuals who are qualified for open positions. If you are interested in joining an executive search firm but have recently changed careers or taken some time off, it is in your best interest to schedule an appointment so that you may go and visit them.
This will provide you with the opportunity to sit down with the consultant in person and discuss the reasons for your decision to switch from practising medicine to legal work, for example.
No matter what kind of experience you have, you should be able to draw on some aspects of it to demonstrate how you may be beneficial to a company in a senior position.
For instance, if you spent your time volunteering for a charitable organization and working in Africa, you will have developed superior skills in communication and diplomacy compared to the majority of individuals.
If you were involved in a construction project, you can demonstrate how you managed the project by explaining how you got people to collaborate as part of a team in order to accomplish a common objective.
Although fixing an issue in a commercial field is not the same as constructing a school, the skills and knowledge you gained from your project are transferable and may be utilized in a variety of contexts.
An executive search firm is not interested in whether or not you have switched careers; rather, they are interested in why you made the switch and what you have learnt that could be useful to their clients.
It's possible that the client has found exactly what they've been seeking all thanks to your switch of careers. It is up to you to transform those negatives into positives that could help you land your future job.
About Post Author