5 Reasons To Install Security Cameras At Your Home Or Business…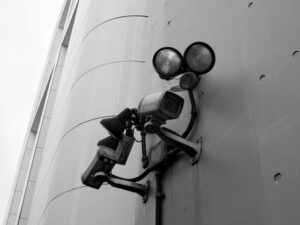 Here are five compelling arguments for equipping your home or place of business with Security Cameras.
In today's world, an individual or business owner needs to take the necessary steps to protect themselves, their families, and their investments to be successful. These steps may vary depending on the situation.
To record any activities that take place in and around a certain area, the inclusion of security cameras can be of assistance, even though many people choose to go with a comprehensive security system, which is always a good idea.
5 Reasons To Install Security Camera At Your Home Or Business…
Security cameras are not only intended for usage outside, but they are also frequently deployed inside buildings.
The following is a list of the top five reasons why you should seriously consider installing security cameras in your home or business:
1. Even when you are not present, security cameras allow you to keep a close eye on your property, whether it is your house or your place of business.
Let's face it. There is no possible way for you to be in two places at the same time. Because you are either at home or at work. Security cameras can serve as your eyes even when you are unable to be physically there at the location in question.
2. If you have security cameras installed in your home, you will be able to see who is on your property or outside your front door before you open the door or go outside.
This is a very important safety measure that should be taken by anyone who lives anywhere, regardless of how remote their location may be or how urban their neighborhood may be.
It is always a good idea to see who is at your door before opening it, and if you suspect someone is on your property, security cameras can help to either confirm or eliminate that concern. It is always a good idea to see who is at your door before opening it.
3. If theft takes place, the use of security cameras can provide important evidence that can be used to convict the offender and possibly even recover the item that was taken (s).
This is the case for burglaries committed at businesses as well as homes. Because criminals are less likely to target an area when they are aware that they are being watched, insurance premiums for homes and businesses that are monitored by security cameras may be lower.
This is because criminals do not want to be caught on camera. Talk to an insurance representative in your area to find out the specifics of the policy's guidelines.
4. Parents can keep a closer eye on their babysitter with the assistance of security cameras.
It never hurts to add extra peace of mind in knowing that your child is properly cared for during those moments when you are not at home with them yourself. When you leave your child at home and entrust them with a babysitter.
5. When installed at a place of business, security cameras make it easier for business owners and managers to maintain a watchful check on the people working for them.
The monitoring of employee behavior can be helpful in a variety of contexts, including the prevention of probable employee theft, the resolution of consumer complaints, and other issues in which the playing of video may be of use.
About Post Author