10 website management skills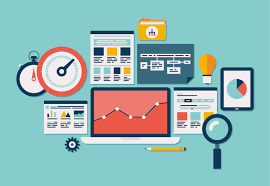 All sites need maintenance, though the level of maintenance varies. The rate at which a website requires maintenance depends on what kind of site you have, maintaining this site requires website management skills for effective maintenance.
Lower budget sites may have to monitor 24/7, or during office hours, depending on the level of service the site owner is willing and able to pay for. To check if there is a problem of some kind, such as a part of the software which breaks unexpectedly a hack, a spike in legitimate traffic so high that the site becomes slow or unresponsive, or a denial of 
What Is Website Management 
Website management is the collection of processes used to ensure your website is professional, up-to-date, and functioning as intended. It encompasses general maintenance, security, and long-term development of the website, as well as organizing your content delivery and marketing strategy.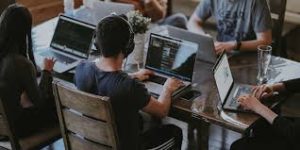 Sometimes bugs or security vulnerabilities will come to light in a site's software and will need to be fixed. The programming language or languages which a site uses will be updated sometimes for various reasons, and in those cases, the site's code may need to be updated to take account of that. Sometimes when something goes wrong it will be necessary to restore a backup, so maintenance involves keeping backups, keeping them secure so they are a target for hackers, and restoring them in an emergency.
For a website to work properly, There will be someone, or a team, ensuring that the content is updated, and others keeping an eye on how well the SEO is working and what kind of content is attracting visitors or sales, and so on, again all at a level that matches the customer's budget. Comments must be moderated. All these tasks could be described as 'maintenance' in a looser sense.
For effective management of a website, some website management skills are required. Below are 10 website manager skills every website manager should look into:
1 SEO SKILLS
SEO stands for Search Engine Optimization. In the simplest of terms, good SEO optimizes your visibility online. This means that the more people see your website, the more your online traffic increases, and the better your chances to provide your product or service to a greater number of people.
The aim of Every website is visibility. The website gives visibility to brands and companies. SEO is the process of publishing content, optimizing your site, and offering the best user experience possible so your website can rank organically (i.e. without paid advertising, unlike with search engine marketing) on Google's search engine results pages. As a website manager, it is necessary to have SEO skills.
2 Analytic Skill
Managing a website needs the capacity to think critically and also give solutions to complex problems. Analytical skills are soft skills that help you identify and solve complex problems. Many jobs require analytical skills, like critical thinking, research, and data literacy. 
Analytical thinking is important for a website manager because it enables you to create solutions for common issues and make educated and actionable decisions. It is a critical skill at all levels to understand problems and analyze situations for logical solutions.
Analytical skills are important because they allow people like the website manager to find solutions to various problems and make concrete decisions and action plans to solve those problems.
3 Web Technologies 
It's well understood that not every manager is an IT guru, but they should have a good understanding of what's happening in the technology landscape. Being aware of all relevant platforms and how each project is organized within channels can help managers see problems and opportunities sooner and deal with them more efficiently.
Web Technologies are the various tools and techniques that are utilized in the process of communication between different types of devices over thInternetet. A web browser is used to access web pages. 
4 Communications Skill
Every website manager should have good communication skills. These Communication skills include written and verbal communication skills and refer to how successful people share, receive, ve and process information with each other. Written communication skills are especially important for website managers to help them create effective and engaging website content. Verbal communication skills are also critical for helping them understand what clients and internal stakeholders hope to achieve with their websites.
5 Content Writing Skills
Content writing is the process of planning, writing, and editing web content, typically for digital marketing purposes. It can include writing blog posts and articles, scripts for videos and podcasts, as well as content for specific platforms, like websites. Every website requires good content to get more visibility.
Though some website companies have specific content writers for the tasks of writing, it's also important for a website manager to be competently able to create good, effective, engaging, and SEO-friendly website content. 
6 Multi-Tasking Skill
Multi-tasking is an important skill for every website manager. A website manager needs to be able to manage his time. Multi-tasking refers to the ability to manage multiple responsibilities at once by focusing on one task while keeping track of others. In the workplace, multitasking often involves switching back and forth between tasks based on their importance and urgency.
Multitasking consists of many skills that you can develop to be a more productive professional. It helps in time management, and cost management, and also it increases productivity.
7 Time Management 
Improper time management can reduce the quality of your work, make you miss deadlines, lose clients, and impact your personal life negatively. Learning how to properly manage your time as a website manager increases productivity. Web designers often work on multiple projects simultaneously.
Time is never anybody's friend, it is, therefore, essential for a market to learn how to manage his/her time properly. Time management has its skills which include planning, setting goals, organizing tasks, delegating assignments, and prioritizing work duties.
The importance of time management is enormous, it includes being able to set a goal and achieving it within the time frame. Time management is necessary for good research.
8 Organization Skills
The organization has a lot to do with your productivity. According to the Skills and Practices in Organizational Management website, it takes good organizational skills to plan your day and prioritize projects. When you are organized, you know which tasks to complete first and can complete them with more efficiency.
9 Creativity
 Creativity is key to making connections.
 From design to user experience (UX), creativity is at the center of every single element that makes up a great website. It is a key ingredient to ensure that your web presence stands out from the crowd.
 Creativity Increases Problem-Solving With the ability to think creatively and outside of the box, website managers are more likely to come up with unique and innovative solutions to obstacles they encounter. This willingness to solve problems can lead to new ways to achieve tasks and adds to a more efficiently run website.
 10 Technical Skills
Being a website manager requires an excellent knowledge of various aspects of technology and computers. They are likely to always use these skills to manage, troubleshoot and resolve websites.
Technical skill is valuable to managers as a source of credibility and a means to identify with associates. Technical skill is one o the most important criteria in selecting technical managers.
About Post Author