Your Ex Qualities, Threat to your Relationship
Most at times we find ourselves in situations were our previous relationship, become a threat to our current relationships.
But it's important we note that, you are no longer in a relationship with the said person, regardless of whether she ended it with you or you ended it with her.
You are now at liberty to do whatever you like, meet whoever you please, and at whatever time you please. There are no restrictions placed on you.
After some time has passed, you might get the feeling that you are ready to enter into a new romantic partnership.
You have even succeeded in meeting a lovely woman who gives off the impression that she is interested in you.
Things are starting to grow more serious while at the same time you are getting to know your new friend better.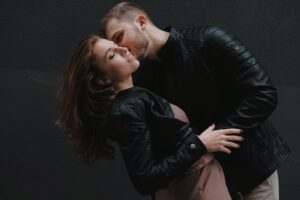 However there is something that has been bothering you, and you are unsure as to what it is.
Then you come to the realization that she is not doing things in the same manner in which you are accustomed to having them done, nor is she making things in the same manner in which your former partner was accustomed to making them (this is not about all things, but those that you cherished when you were with your former partner).
In recent days, I had the opportunity to catch up with an old acquaintance who I hadn't seen for quite some time.
When a nice girl came to see us, it came as a surprise to me that he had introduced her to us as though she were his girlfriend.
I was unaware that he had ended his relationship with his ex girlfriend who was a very seductive and feminine woman.
Your Ex Qualities, Threat to your Relationship
After his ex girlfriend broke up with him, I asked my friend how things are doing in his current relationship and what had transpired with his previous partner.
Then he mentioned to me that he has been in this new relationship for close to seven months, that his girlfriend is a nice woman, and that he has no reason to blame her for anything.
But there seems to be something lacking. He was accustomed to being with a lady who was quite feminine, and he delighted in her womanly qualities on a regular basis.
He admitted to me that it is very challenging for him to get used to living without certain things, especially since he has tried them in the past and is aware that they do exist in the world.
I heard him say something to me that actually made me laugh, and it was this: "If I could take the traits of my ex partner and put them next to the qualities of my current partner, I would make the perfect woman for me."🙂
What a wonderful thing it would be if it were possible for us to create the ideal female form. Believe me when I say that it's not as good as we all think it is.
I feel like I repeat myself every time I say something, perfection is boring.
Your Ex Qualities, Threat to your Relationship
However, after a breakup, a person needs to focus their thoughts mostly on the reasons why they broke up with their ex, rather than on the attributes of the former-partner.
I have no doubt that you and the person you broke up with after spending years together each have very valid reasons for doing so.
Let go of your previous partner and give your current girlfriend the freedom to make you happy in the way that she sees fit.
Learn to appreciate the strengths and characteristics of your partner, and don't let the characteristics of your exes create issues for the relationships you have now or will have in the future.
Related Post:
About Post Author