3 Situations You Have To Lie To Your Woman In Relationship
It should come as no surprise that both genders(male and female) lie to a certain extent and we have come up with about 3 Situations You Have To Lie To Your Woman In Relationship. These usually happens in different ways, and often for different reasons.
Every person, and especially every woman, will tell you that they want their partner to be truthful. Is this what actually happens? Is it possible to maintain a connection with another person if you always tell the truth?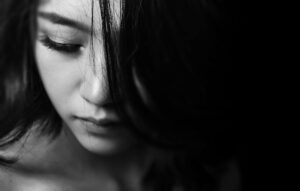 Imagine that you have now decided to spend the night with your girlfriend at your place, which will be the first time the two of you have spent the night together.
You have put in a lot of work to clean and put everything in order throughout the house, especially in the bedroom. You are pleased by this, and you inquire of your partner what she thinks about the house you both share.
The response that she gives is, "It seems a bit archaic… … there's a foul odor coming from somewhere inside"
Oops! Ok.
You two get through this awkward moment, and then you start kissing each other. However, you make a joke about… the size of your penis, and instead of hearing the typical response of "hey, relax, size really doesn't matter," she tells you that her previous partner had a very large penis.
Oops… Not again. 🙂
Everything might work out for the best if she were to tell only a few lies, but as it is now…
The fact still remains, that one of the finest ways to maintain a healthy relationship is to tell a few white lies every now and then.
Therefore, if you want to keep her happy and continue to get laid, you are going to need to learn how to lie – and lie successfully – if you want to keep her interested in you. The challenge for you is to figure out what it is that she wants to hear..
3 Situations You Have To Lie To Your Woman-Points To Take Note of;
1. You should never talk about your sexual history… particularly in the event that it was an excellent one.
You have the option of telling a lie to your girlfriend if she inquires about how your previous relationship was or how good your ex-girlfriend was. You may say that it wasn't all that great.
Don't ever mention her. Even if you are not being complimentary, what you are saying will still have a negative impact on the situation. The fact that you brought her up provides evidence that she is still present in your thoughts.
2. Regardless of how she appears, if you chose her to be your partner, you have an obligation to treat her like a woman in all aspects of your relationship, including how she looks.
If you let a woman know that you find her appealing, she will be more self-assured, adventurous, and passionate if you let her know that you specifically find something lovely, something sensual, and something attractive about her.
But if she asks you about anything that you have reservations about while she is looking at you, you should never, ever tell her your honest view. Simply assure her that everything is fine and move on from the situation.
If you make it clear to her that you don't approve of something she has done, she will experience frustration and become more reserved as a result.
3. It is common knowledge that women possess a higher level of sensibility than men. Pay heed to her sensibilities and avoid making offensive remarks about other people, particularly her family, and don't let her know when you are going to grab the cat and toss it out the window.
You will come across as unsympathetic to her, and as a result, you will lose points. Make use of your common sense and make an effort not to upset the sentiments of your partner, even if doing so requires you to tell the occasional white lie.
In general, lying is a poor choice of behavior. But there isn't much of a decision to be made when it comes to females.
The occasional telling of harmless small white lies is perfectly acceptable and serves no purpose other than to provide a sense of security.
Therefore, it is OK to tell a person what it is you think they want to hear.
About Post Author